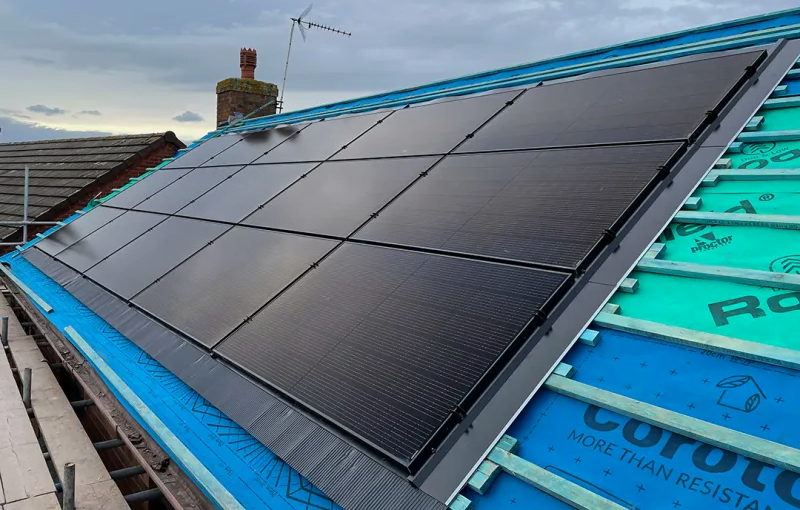 Quality, reliability and great customer service are the bedrock of our business and help us achieve really great results for our clients, from homeowners and architects, to developers and business owners.
Whatever your project, our job is to find the perfect solar solution for you. One that helps you shrink your carbon footprint, reduce your bills and secure your energy supply for the future.
Asking the right questions
Each project has its own specific requirements, and its only through understanding what they are, that we can develop the ideal solar solution. They say 'the devil's in the detail' and by working through those details carefully at the beginning, it makes the final installation process a lot simpler.
Once you've initially reached out to us, we will sit down with you and ask questions (a LOT of questions), because the answers will help us shape the ideal solution. The early stages of any project are often the most crucial and we want to get it right. We use the information to interrogate the various possible solutions, selecting the right product and ensuring we pick the ideal installation site. We spend time ensuring that the approach we're going to take really is the best fit, we don't just cross our fingers and hope!
When you're a business that people are putting their trust in, there's no point jeopardising that relationship. We care about our people and our clients, and want them to get the best out of each other. That's why we handpick the team for each project to ensure we have the best fit, and it works, the proof is in the longevity of our relationships with our clients and the dedication of our amazing workforce.


Incredibly, we're able to start our initial measuring and planning via Google, so chances are before we meet face to face, we'll already have begun thinking about how your bespoke system could work. This initial stage allows us to provide you with an idea of cost and, if it's acceptable, then we move on to a more detailed technical on-site survey and generate a formal quote.
If you're ready to go ahead, then we create a timeline which we commit to up front. This means, that once we agree the contract and the deposit is paid the work begins, without any hidden costs or delays. Our process is straightforward, simple and transparent.

We match our team of experts to each project and they will be your point of contact throughout, we don't like having to go through switchboards and waiting for call backs, and neither do our clients. Our teams are punctual and reliable and great at keeping you updated with their progress. Our installations are carried out efficiently, with the minimum amount of upheaval and we are always on hand further down the line if you have queries or concerns.


Aspey Energy is based in Worcestershire, but our work takes us right across the South West, including Gloucestershire Oxfordshire, Wiltshire, Warwickshire, the West Midlands and the Cotswolds.

Whether you want to install solar panels within an existing building or want a brand-new solution for a building still in the design stage, we're here to help you identify the best products and use them to the best effect.