An ethical approach to solar panels
An ethical approach to solar panels
We've always been passionate about doing the right thing, whether that's for the planet, our clients or our staff and we're lucky that our business lets us do just that, day in, day out.
Doing our bit for the planet
The very nature of our business means we spend a lot of time considering the difference we can make in environmental terms. The possibilities offered by renewable energy are endless, and we want to make it an accessible option for people living in the South-West, as energy prices soar and traditional energy sources become more untenable, but for many people it still seems like something for the future.
As renewable energy providers, we want to help our clients realise the benefits of solar power and work with them to embrace it as soon as possible, after all the more all of us do now, the greater the impact we could have. Creating bespoke solar solutions, gives us a real opportunity to help homeowners, architects and commercial outfits make the most of solar power, resulting in reduced energy costs, a smaller carbon footprint and a secure energy supply for the future.
As a company, we want to do more than help our clients make the leap to solar. We felt there were other steps we could be taking to do our bit. That's why we donate 1% of all our gross sales to environmental non-profits via 1% for the Planet, It means we're part of a network of like-minded businesses, who are all trying to give something back, and that's a pretty good feeling. We're also incredibly proud to be the first, and currently only, UK solar installer company to be part of 1% for the Planet.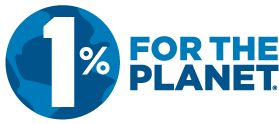 When you're a business that people are putting their trust in, there's no point jeopardising that relationship. We care about our people and our clients, and want them to get the best out of each other. That's why we handpick the team for each project to ensure we have the best fit, and it works, the proof is in the longevity of our relationships with our clients and the dedication of our amazing workforce.


We're going to be honest, in fact we pride ourselves on it. We'll be up front about our timeline and our costs; you won't be left wondering about fitting dates, waiting by the phone for updates or surprised by extra invoices. Most importantly, we'll be open and transparent about our decision making, we'll be able to explain to you why we've chosen specific materials and products and will spend as much time as you need talking you through your new system and how it operates.

Our aim is to design a high-quality system that is efficient and effective, at the best possible price. As a product neutral company, we have no loyalty to suppliers, so the solution we recommend really will be based solely on whether it's the best fit for your home.
And if we look at the project and don't feel that solar is the best fit, then we'll tell you. We won't waste your time trying to make something work if there could be a better solution. Solar power is incredible, but occasionally it's not the right answer.

If you're ready to switch to solar, or just want more information, then please get in touch and let's talk.